March 19, 2018
If you talk to people regarding window glass repair, you will hear many things. Interestingly, many of them will have nothing to do with reality. In this blog, we are going to discuss three such things that misunderstood about window glass repair and which have no truth. We will clarify the reality.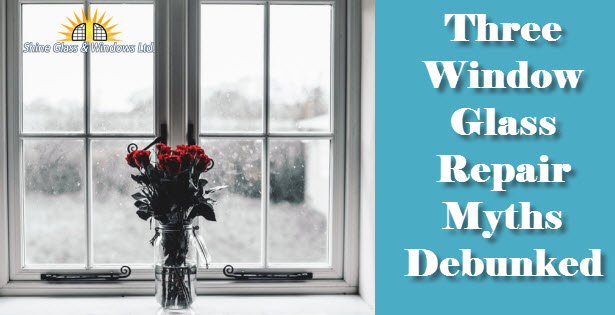 1. Repaired Glass Live Short
Fact
Repaired glass does not last for long. This is what many people will say. But this is wrong. If you get your glass repaired by a specialist, your glass will serve you for along time.
2. Window Glass Repair Makes the Window Look Ugly
Fact
Damagedwindows don't look good. The chips and cracks make the window look ugly, but once it is repaired, the glass will look as good as new. This completely depends upon whom you hire for the job. If you have hired an experienced professional with years of practical experience, then you will get a smart fix that will not look odd.
3. All Window Glass Repair is the Same
Fact
Many people will advise you to look for the cheapest deal for this job. But, as we have told you above, the quality of the repair will impact the life and appeal of the window glass, so you cannot afford to hire just anybody for this job. If you want to hire a smart professional, who uses quality materials, then you should choose somebody with great experience. It would also be a good idea to see their portfolio before you hire them.
In short, you should not listen to what everybody says about window glass repair, you should contact a specialist with a good reputation. That professional will provide you with the best advice.
If you are looking for window glass repair in Vancouver, contact us. We will provide you with premium quality repair service.